Samsung's Unpacked Event 2020 occurred earlier this month, launching a whole range of genuinely interesting products, from strong iterative upgrades to some more innovative additions – but as a newfound Samsung fanboy I am more interested about the recent developments that go beyond the products
That's right, I said it. I am an Android peasant. Whilst the price difference of the devices isn't what it used to be, the fact is in many ways there has been a quality gap between android and iOS devices for some time. Why did I go with Android? I was a poor student when smartphones became a thing and at the time and it was all the rage to bash Apple for extortionate prices on the iTunes Store. Not to mention the inability to get your dodgy music and DVD rips onto your smartphone or tablet, restricted by non expandable memory and a lack of software flexibility.
In short; I went with Android because it cost less to do what I wanted to do, and I was ready to a accept the shortcomings. But I believe that the winds are changing.
Apple vs Android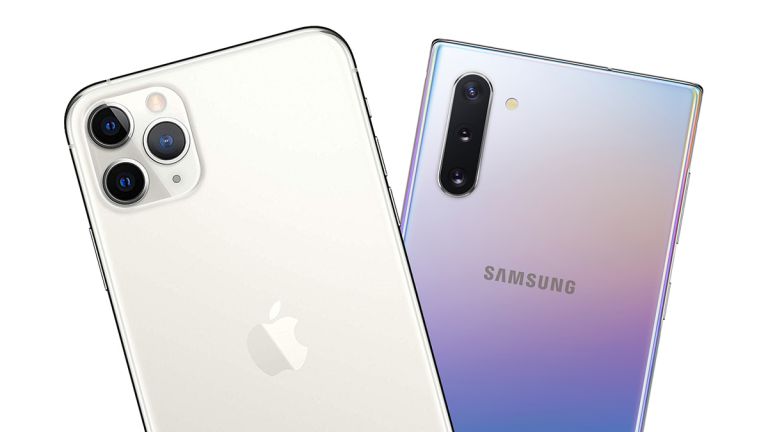 The premium vs value proposition is nothing new. In simple terms Google (who own Android) allow many mobile device manufacturers to issue their products with the Android operating system, albeit often with a few teaks from the manufacturer. This allows for a greater level of variation, additional features and USPs that make some Android devices feel more unique than others, such as Oxygen US (Oneplus) or indeed Samsungs own One UI. Apple on the other hand notoriously have a very tight grip on their OS, Apps and basically the entire Apple ecosystem.
This is why everything melds extremely well together and "just works", but with a lot less freedom for users to go off the rails if they did need to. Want to try that developmental new app? Nope. Add storage? Nope. Change the battery? Well take it into the Apple Store and I am sure it can be done at a hefty price…
The fact is, both methods work. Samsung and Apple have around 16% and 20% of the global smartphone market share respectively, and that remaining 64% is almost exclusively made up with Android devices – which makes sense. Apple release maybe 6 iPhone models a year, whereas there are literally thousands of Android phones to suit people's diverse needs. It is a similar story with computers, though Apple have a far lower share around 7%, but then it is going against the billions of PCs used by companies as well as people.
So with Apple you are paying a premium for the quality, the ease of use and let's be honest, the service. Yes, it might cost something extra to use almost any of Apple's products or services, but they all work flawlessly. And when they don't, take it in to Apple and they will fix or replace it with barely an inconvenience to you. Albeit, at a price.
Dark Thoughts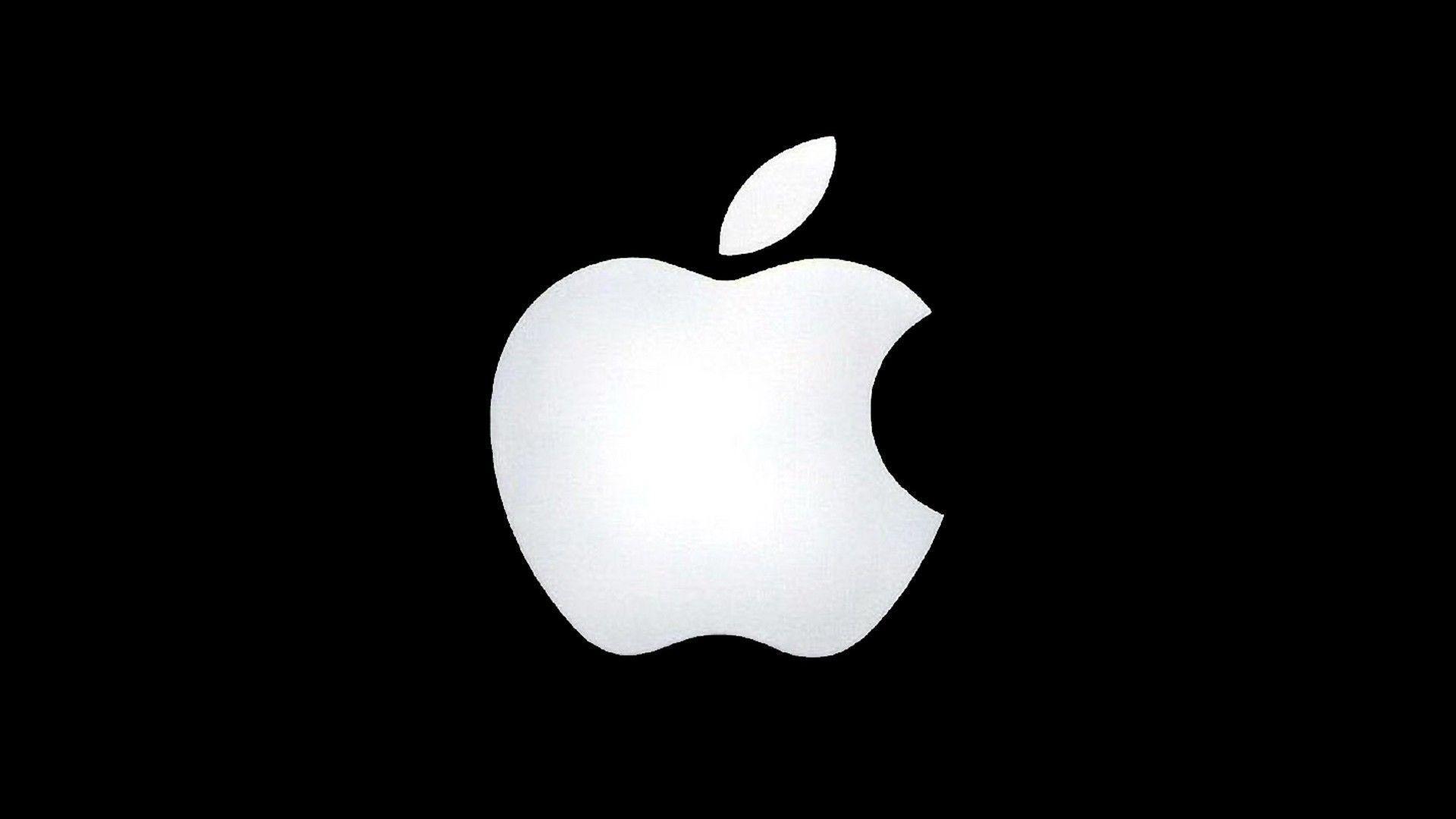 I have to be honest, as a Samsung user there were times I longed for this Apple experience. Though bugs aren't exactly commonplace, sometimes an app or function on my phone or tablet simply wouldn't work and I resort to excessive googling for hours until I find a fix or waiting for an update. As a recent real life case, my Galaxy Active Watch 2 has an annoying habit of either losing my tracking during runs, or just stopping exercise tracking altogether and I still have no idea why. As well, though I hate to admit it, let's be honest. The devices, the software, it just looks and feels so good.
So there I was in March of this year. A dying Galaxy S8, an s5e that whilst a great media tablet was a bit too slow for anything else and a Galaxy Active Watch 2 that frankly just didn't look all that sexy next to all my mate's shiny Apple watches. It was crunch time, and it would have been so easy to make the fabled leap over to the dark side.
But despite all this, in the past few months I have bought both the Galaxy S20 Plus 5g, and the newly released Galaxy Tab S7 Plus. Both are expensive devices, at least in the case of the S20 Plus there are probably better value options out there, but for the first time ever I actually discovered I had a bit of brand loyalty going on. Looking back, I think I have made a good decision.
So why did I still buy Samsung?
I made my decision to buy the S20 Plus maybe a little out of impatience, but with more than one eye on the future. Here is a 5g enabled powerful smartphone with a great camera and beautiful 120hz screen, maybe still the best you can buy right now. All this, and it would be available at least 6 months before the iPhone 12, which at time of writing still has not been announced. There was one other big bonus.
With my S20 Plus came a free pair of the Galaxy Buds +, at the time marketed at a value of £139.99, which predictably dropped right down to £99 not long after launch. They may not have the style of the AirPods or the sheer quality of offerings from Bose or Sony, but as many reviewers have reported these little buds are up there with the best all round offerings in the market right now. And I got them for free with a phone I was probably going to buy anyway.
So fast forward to July, and five pretty smooth months with my S20 Plus, Galaxy Active 2, Galaxy Buds + and Tab s5e ecosystem going. Though there isn't a great deal of Samsung specific features (like iMessage or Airdrop) I quite like the Samsung health app for its shortcomings, and the buds switch well between devices. For some time I wanted a more premium tablet, as though the s5e is honestly a great buy for someone who wants to watch media it lacks a little in power and features.
So for weeks I waited in anticipation of the Tab S7 and S7 Plus, reading every rumour, before the Unpacked Event finally dropped the news I had been waiting for. The Plus, a 120hz AMOLED, 12.4 inch tablet with a great new keyboard accessory. Here was Samsung's secret weapon, arguably the final piece of the puzzle.
The Final Form

Samsung's tablet offering has always been a bit disappointing, something that Android tablets tend to have in common. Tablets are a bit of a dying breed, with phones getting so big now that they more or less double up as a tablet, and laptops so light that many people prefer using their laptop instead. The only surviving tablets have adapted so that they serve many functions rather than one or two. Hence why the iPad markets itself as "your next computer" alongside the Surface line up which can do a bit of both.
The Tab S7 and S7 Plus have entered the rumble however, and on top of their serious hardware credentials, I do believe it's a genuine tablet computer contender for reasons relating to three little letters. D, E, X.
Samsung Dex in essence provides an operating system not dissimilar to a desktop OS, that can be applied to a separate screen (if using a phone) or on your tablet. Although it has come with almost all devices since the Galaxy S9, it's never quite caught on, possibly as its a little light on supported apps, but also due to a lack of hardware that made it a viable solution. The S7 and S7 Plus do not have this limitation. The ability to switch between One UI and Dex means that at any one time a user can benefit from either touch tablet ease, or a pretty full on productivity orientated Desktop experience.
For the first time in a long while there is not only viable android tablets on the market, but the S7 series brings a viable multi use experience, with a device that you can type, draw, read, watch and work on, with very little sacrifice required. A very underrated benefit, the Micro SD card slot, can give you a considerable storage boost for very little cost. To put this in context, you can go from 128gb to 640gb for under £100. To upgrade applicable iPads to 512gb, it costs £300.
The Samsung Experience
Talking of value, the positives keep coming. With my pre-order of the device I got a free book cover (valued at £74.99) and because I picked up the tablet from the Samsung KX Experience store in London, I also received a free goodie bag with odds and ends. I even got a free personalised case for my S20 plus, which wasn't even part of the promotion, they just do that there.
When I eventually get the keyboard case (which will be available shortly) my total, including discounts and additional Micro SD will come to around £1000 for the S7 Plus, with the smaller S7 coming closer to £780. For an iPad Pro with slightly less storage, the pen, keyboard case and the same discount would have come to around £1550 for the 12.9, and £1400 for the 11.
A few years ago that would have been fairly typical, but due to a far better Apple experience; software, hardware and serve, the difference would make sense. You get what you pay for and all that.
This time, I feel like I just got a really good deal. Whether it was being treated like a valued customer at the experience store, or getting actually useful freebies with my purchase, the overall experience of being a Samsung customer felt better than ever before. Granted the KX store isn't available to all, but with both the S7 Plus and S20 Plus the case and earbuds respectively were an online deal. The goodie bag and case were just nice extras, but they were extras that I didn't even know I was getting. I just turned up to collect a tablet and was given a pleasant surprise.
The Takeaway and Outlook
What the past few months have shown me is a simple truth. Samsung have always sold great standalone products; I don't need to tell anyone that. Though there are some "synergies" between their product line, but it's suffice to say that notwithstanding the others, each product is great without heavily relying on an ecosystem to add value. They are not "cheap", but in comparison to the rest of the market and their fruit based competitor, the quality is sky high whilst the price remain in reach, if not at the higher end.
Add into this, that at the Unpacked Event Samsung confirmed that these new devices will receive 3 years of support, up from the 2 that it used to provide. It does not match the 6+ years you get from Apple, but it undeniably a step in the right direction to providing better software support for it's customers.
Direction is the word which keeps coming back to me. 18 months ago, Samsung had great but not revolutionary phones, no decent tablet, laptops, headphones and only just started a watch line which had its teething issues. In the past 6 months it has released some fantastic products, each going toe to toe with the leaders in their sector. It's gone from being "just another tech provider" to increasing its visibility with experience stores and booths in large department stores globally. The latest positive step being improvements to the software experience, which still has a way to go, but again it is moving in the right Direction.
2020 has been a hard year, and as purse strings tighten, we shouldn't be surprised to see big players in the tech market up their game. Just look at the iPhone SE and OnePlus Nord launches this year – hugely successful, but undoubtedly an attempt to corner the ever increasing value orientated market, who are jaded of buying a new phone every year.
So if Samsung want to step into a gap, and offer high quality, upgradeable and flexible products, with decent services and software at an affordable price (along with maybe a few freebies) then I am in full support of that.
What do you think? Let us know in the comments below if you want to see more of this from Samsung, or if you think this is just a token effort to catch up to competitors like Apple.