Done your 3rd spring clean yet? Played everything in your steam library? God forbid, ordered your books?! Well with all that's going on, here are a few recommendations for fun, recently released movies you may have missed at the cinema, but would make a great watch whilst we are all stuck indoors.
Most of these films have released in the US and Europe, but if it's not available in your country, hopefully it will be coming out soon!
1. Extraction
Watch Scenario: No brainpower for thinking, but could watch Thor go R-rated on some unsuspecting goons.
Run Time: 1h 57m
Where: Netflix
Price: Free with sub (which starts at around $9/£8/€9)
In our Extraction review, we highlighted that although this film lacks a little on the story front, the action set pieces from director and stuntman Sam Hargrave make this a very watchable action movie. This is in no small part due to a great performance and rare non-caped role by Chris Hemsworth as a mercenary with nothing to lose.
The film takes place largely in Bangladesh, as we follow Hemsworth's Tyler Rake in his mission to rescue a boy kidnapped in an ever escalating drug war. When the rescue goes south, Tyler must balance his conscience and trauma with his mercenary life, gunning down anyone who gets in his way.
The locations, choreography and cinematography are great in Extraction, and from a pure watching experience it's certainly an entertaining 2-hour flick. It's even available for free if you already have access to Netflix, and no, it likely won't engage your brain too hard, but sometimes that is exactly what you need.
2. Sonic the Hedgehog
Watch Scenario: Some light hearted fun for all the family, and maybe a bit of nostalgia too
Run Time: 1h 40m
Where: Amazon Prime, Google Play, Youtube, iTunes
Price: Starting at £3.49, $4.99 or €4.99 to rent
One of the few times we can be glad that a movie was massively delayed; Sonic the Hedgehog finally came out at the beginning of 2020 after the art style underwent a massive overhaul following public outcry at the original monstrosity.
That being said, with a few tweaks to bring it in line with the beloved Sega video games, this is one of the most enjoyable video game movies we've seen.
We follow Sonic, who – for those who have recently emerged from their titanium war bubble – is a super fast blue hedgehog. He's not from around here, and when his speedy powers get him noticed by the wrong people, he will stick with cop James Marsden to overcome the nefarious and typically over-the-top Jim Carrey.
Critics weren't favourable on this early 2020 release, but everyone we've spoken to loved the family-friendly fun. If you want something to watch with the kids, or maybe just an inoffensive cheery film to give you a little lift, we can whole-heartedly recommend this for both Sonic fans and non fans alike.
3. Knives Out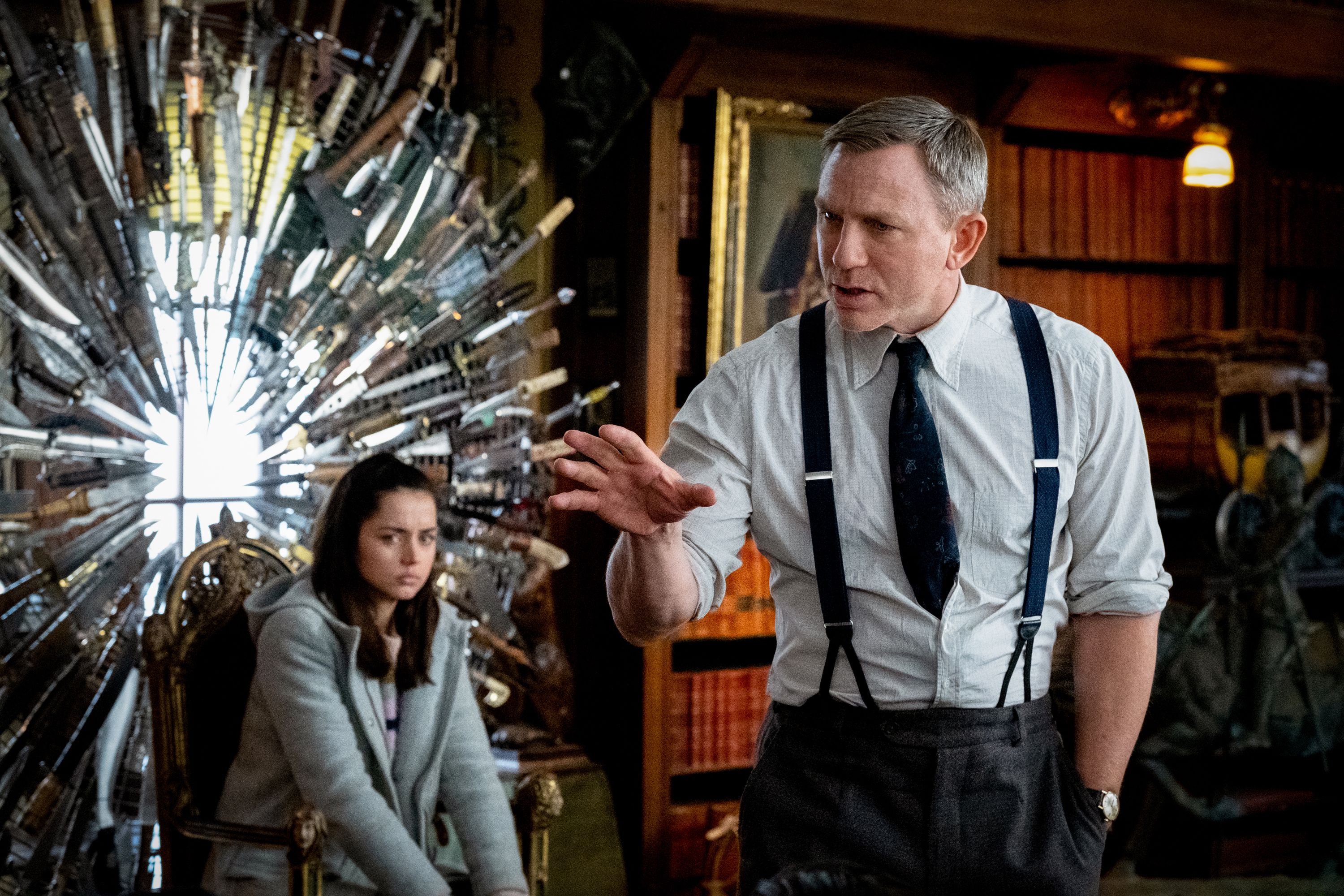 Watch Scenario: Hunker down for a real quality comedy thriller that will have you guessing at every turn
Run Time: 2h 10m
Where: Amazon Prime, Google Play, Youtube, iTunes
Price: Starting at £2.99, $3.99 or €3.99 to rent
It was the sleeper hit of 2019, as Rian Johnson's little whodunnit turned heads the world over. We should have known all along really; an all-star cast including Daniel Craig, Anna de Armas, Chris Evans and Jamie Lee Curtis to name just a few absolutely kill it here (pun intended) with amazing performances that flip from the sublime to the ridiculous in front of your eyes.
The entitled and horrid Thrombey family are squabbling amongst themselves following the presumed suicide of the Patriarch (Christopher Plummer), when renowned detective Benoit Blanc (played deliciously by Daniel Craig) turns up believing something is amiss.
What is truly brilliant about Knives Out however is it's wonderfully convoluted and genuinely original premise. There may be no question as to Whodunnit, but rather the pressing mystery is how and why it was done. With an awful family that only want their late father's money, a young nurse who got very close to him in recent months and in the middle, the brilliant but eccentric Benoit Blanc, Knives Out may a modern-day genre-defining film.
4. Harley Quinn: Birds of Prey
Watch Scenario: You kind of fancy watching Deadpool, but want a little more Margot Robbie and a little less Ryan Reynolds
Run Time: 1h 49m
Where: Amazon Prime, Google Play, Youtube, iTunes
Price: Starting at £12.99, $13.99 or €13.99 to buy only
When Deadpool was but an itch in the milkman's balls (know your audience) back in 2014, it very nearly didn't see the light of day as Fox thought nobody wanted R-rated comic book movies. Fast-forward to 2019 and it's in vogue to have your fourth-wall-breaking, larger-than-life protagonist kicking butt and chucking around foul mouthed one liners whilst they're at it.
And that is exactly what you are going to get with Birds of Prey, which like its title character has undergone a bit of an identity crisis in its short life. We follow Harley shortly after her break-up with the Joker (the less said about this iteration the better). No longer being by Mr J's side, she winds up on the wrong side of just about everyone in Gotham, including Ewan Mcgregor's Black Mask, leading to an unlikely alliance with a group of kick-ass women who form the rag tag Birds of Prey.
Granted, the actual Birds of Prey could have got a little more substance and screen time, or maybe a little less and it's a pure Harley Quinn film, but for those who loved Margot Robbie's portrayal of psychiatrist-turned-psychotic-vigilante Harley, you can certainly have a blast with this stand-alone comic book flick.
This one is only to buy for now, if you aren't convinced we recommend holding out for a few more weeks until that rent option becomes available!
5. Star Wars Episode 9: The Rise of Skywalker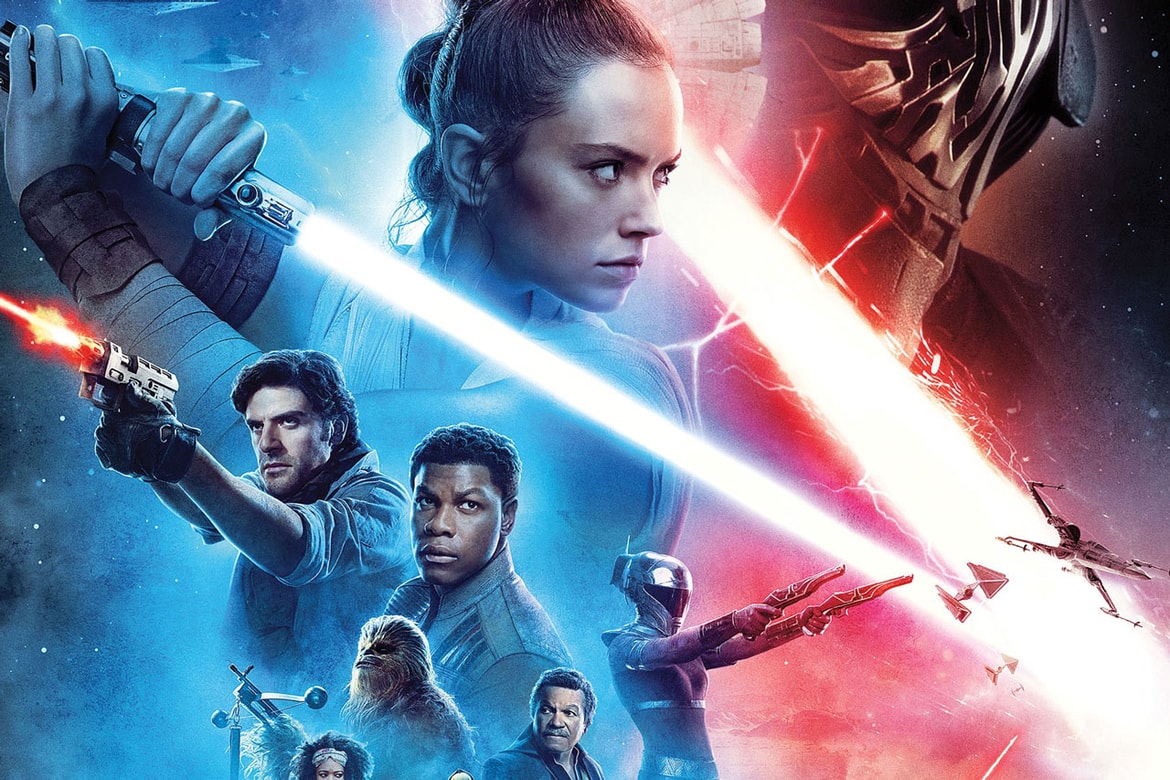 Watch Scenario: Maybe enough time has passed for a re-watch, or you stayed away because of the bad reviews, but hey, it's the final film of the saga – do we need to say more?
Run Time: 2h 22m
Where: Amazon Prime, Google Play, Youtube, iTunes, Disney Plus
Price: Starting at £3.49, $4.99 or €4.99 to rent, OR free with Disney Plus Sub (around £60/$70/€70 per year)
In a galaxy far, far away.
Those words, followed by the snapping logo and blaring horns, may be the most iconic moment in cinema. It's up for debate whether Star Wars is what it used to be, and even we were less than kind in our own review, but regardless, it is Star Wars, and no movie does epic quite like it.
Rey (Daisey Ridley) continues her journey to become a Jedi whilst trying to help lead the resistance against the First Order. To add new jeopardy, the Empire threatens to rise again through the infamous Emperor Palpatine, who channels Kylo Ren (Adam Driver) to carry out his bidding.
Old favourites return and the new cast thrives in the latest instalment. You may be scratching your head as to how we ended up here – Rian Johnson's controversial Episode 8 has been retconned with some hardcore course correction. But, if you are in the mood for adventure or just fancy a re-watch, Star Wars: The Rise of Skywalker has just released on Disney Plus, so it's free to watch if you already have access the platform, and less than half the price of a cinema ticket if you want to give it a spin.
Have you got any movie suggestions to help us pass the time? Or maybe one you would like us to review? leave a comment below!